Construction and Remodeling
Whether you are considering a large-scale home renovation or a smaller construction project, many homeowners are unprepared for the realities and logistics of a home improvement project. Unexpected complications, cost overruns, and projects taking much longer than expected can leave even the most prepared homeowner physically and emotionally drained.
As a former owner of a high-end interior renovation company, Peter Haber of Third Eye Consulting can attest to the fact that not all construction and remodeling companies are created equal. Don't go it alone. Let our team of experts help you make the right choices for your next project. We partner with industry experts to make your renovation a success. Our professionals educate you on all aspects of your project to increase your confidence.
Before you even engage an architect, Third Eye Consulting can thoroughly explain the process and share our knowledge of options that will save you time and money. Two decades of experience in the construction management field gives us the expertise to provide you with honest feedback and realistic options for your next project. We can also help coordinate the process from concept to completion. Our goal is to educate our clients on what to expect, what the process will look like, and how to save on costs.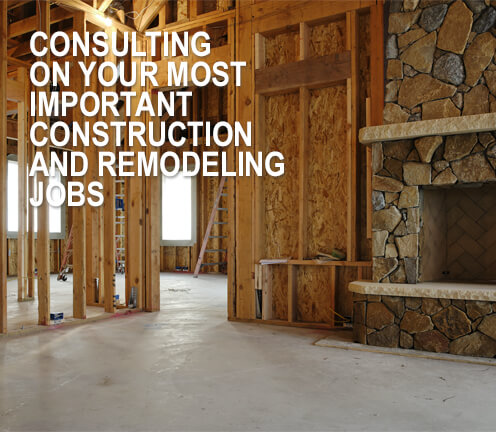 Some of the comprehensive construction and remodeling consulting services we provide include:
Working to negotiate cost and securing multiple bids from reputable companies
Reducing costs by suggesting cost saving solutions
Establishing and maintaining positive communication with all parties
Recommending industry experts for hard to fix problems
How Do We Work?
Third Eye Consulting offers flexible scheduling and customized consultation plans to meet your needs. If you are looking for advice we can provide a one-time consultation. We also provide project-based consulting and monthly retainer options for larger, ongoing plans.
Contact us and we will help you sort through your home remodeling and construction options to find the best solution within your time frame and budget.