Your Trusted Industry Partner
Peter Haber is the President and Owner of Third Eye Consulting specializing in all phases of residential property management consulting. With over 20 years experience in all phases of property management and home remodeling, Peter brings his wealth of knowledge and proven results to his company. His diverse property management background ensures that his clients will receive expert advice from a seasoned industry professional.
Third Eye Consulting was launched to connect homeowners associations, condominium boards, landlords, and property owners with solutions that actually work. During his time in the industry, Peter became increasingly frustrated with the lack of quality customer service and effective communication in the property management and construction industries. His mission is to provide honest and transparent results to each and every client.
Peter has a proven track record of results and his dedication to his clients shows in the way he tirelessly works on their behalf. His goal is to help you uncover effective, cost efficient solutions that will reduce stress and exceed expectations. He is known in the industry for getting things done by quickly identifying core issues, providing recommendations for improvements, and overseeing project implementation. Property owners and investors benefit in increased rental retention and lower vacancy rates resulting in increased revenue. Homeowner associations and condominium boards can count on his expert negotiation skills and numerous resources when advising and overseeing capital improvement projects.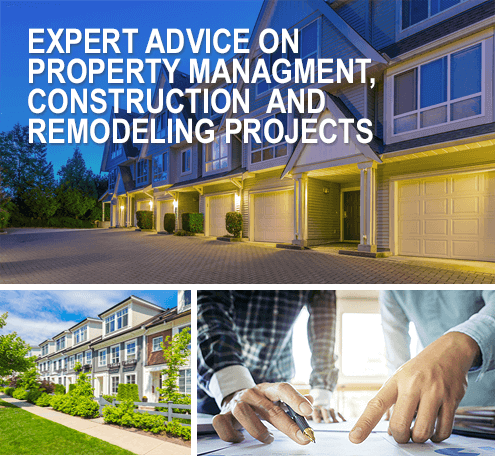 Peter's innate ability to connect with people combined with his expert project management, strategic planning, negotiation, conflict resolution and customer service skills is truly the key to his success. He holds a Bachelor of Arts degree in psychology from Syracuse University and is certified in fair housing, lead paint abatement, mold remediation, and holds a New Jersey real estate license.
If you're looking for seasoned industry professionals to offer sound guidance, we are here to help! Contact us today for expert advice on your property management and construction or remodeling concerns.